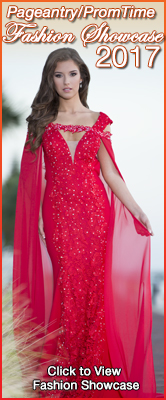 All of Pageantry's writers are experts in their field. Through their columns and departments you will gain valuable information about all areas of preparation for any competition, and everything you need for your Glamour Lifestyle.

Breaking into Showbiz

Adam Hill began his theatrical career with the renowned APA Repertory Theatre in New York. Adam acted and/or directed in New York, Los Angeles and throughout the country. Adam relocated to Los Angeles where he was Artistic Director of the Actors Alley Theatre Company. In 1980, he opened the successful Adam Hill Actors Studio and Theatre. While in Los Angeles he directed for television and stage. Adam has taught some of the bright stars of the theatre and film world including Heather Locklear, Laura Dern, Brad Garrett and Doug Savant. He successfully developed the Musical Theater degree program at Wilkes University in Pennsylvania. Adam is the author of "Beyond the Moon," an acting manual, and "You Got the Job!", a guide to getting work in the industry.

Beyond the Spotlight

Megan Alexander is a national television correspondent for Inside Edition, television's most celebrated and longest-running news magazine show. She also appears as a regular guest on HLN's Showbiz Tonight. She has interviewed countless newsmakers, including Robert Redford, Madonna, and Tim Tebow. She recently covered the DNC and the past two Super Bowls. A former Miss Washington, her husband, Brian, is a state director for the National American Miss pageant system. They live in New York City with their baby boy, Chace. Megan is a member of the Country Music Association. You can find her on twitter: meganalexander1.

Fashion

Kaye Davis is the fashion director of AmericasMart Atlanta, the largest wholesale marketplace of its kind. The Atlanta Apparel market, held five times a year, showcases more than 8,000 apparel lines, 1,000 temporary booths and 550 permanent showrooms. For more information, visit AmericasMart.com or call 800-ATL-MART.

Hairstyles & Makeup

Yulia Konstantinova-Riebman Yulia Konstantinova-Riebman is the Beauty Director for Pageantry magazine, Director of Scouting for World Model & Talent, and a professional stylist and hair designer. Being extremely passionate about the industry, she started her award winning career with the Aveda Institute. With over 10 years of experience in the Beauty and Fashion industry, she's worked behind-the-scenes with leading names for many fashion runways, showcases and events, as well as leading her team of amazing stylists for the Pageantry Fashion Showcase. Originally from Russia, she strives to stay on the top of current styles and trends in the fashion world, incorporating a European sense of style to her work.

Modeling

Eve Matheson is the author of The Modeling Handbook, a bestseller in the industry. She has been writing about the modeling and acting world for over twenty years. Her new book Model Scoop And Acting Info provides a wealth of information on how to have a happy, successful, safe career and is now available. Eve is a journalist and the mother of a former international model. She has worked as a model, and in radio and television as a writer and presenter. Eve lives with her husband, Ian, a plastic surgeon, in Tampa, Florida.

Personal Improvement

Dr. Ronald Bergman is a board-certified plastic surgeon practicing in Des Moines, Iowa, for 28 years. He specializes in breast augmentation, liposuction, and tummy tucks. His patients include many local, national, and international pageant winners. Dr. Bergman is also a highly qualified pageant judge. His web site is bergmanfolkers.com.

Smile Dr.

Dr. Joel Gould has been practicing in Manhattan Beach since 2001. His general and cosmetic dental office treats patients of all ages and offers a broad range of treatments. Dr. Gould owned several practices in Vancouver, Canada for 10 years before moving to the Los Angeles area, and he has trained with several Beverly Hills plastic surgeons in the art and science of Botox and Juvederm. He collaborated with Dimitri's dental studios to create the "supermodel veneer" which he uses in his instant smile makeovers. Dr. Gould recently launched his new concept called "Modern American Dentistry," a no-nonsense approach to modern dental practice. With three locations, and five dentists, he has created a dental experience that is consistently comfortable.

Pageantry Staff

Laureen Oglesby has been the Office Administrator for Pageantry magazine since 1996. A veteran of the Glamour Lifestyle Industry, Laureen has judged numerous local, state, national and international events. She is also the location coordinator for the Pageantry and PromTime Fashion Showcase, the world's largest on-location photo shoot for social occasion fashions including pageant, prom, red carpet and homecoming dresses. In addition to her invaluable services to the industry, Laureen has been a licensed cosmetologist and skin care specialist within the beauty industry.

Angel Anthony Mendez is the Art Director and Webmaster for Pageantry magazine. In addition to the design and layout of the magazine, Anthony is also responsible for Pageantry web presence, producing the Pageantry PodCast, casting models for the Fashion Showcase, and judging pageants, models and contestants for various awards and events. Arriving via New York, where he was the Art Director for Funco Promotions and an award winning artist and writer, he developed a loyal fan following through his Graphic Novel work published by Renegade Tribe Publishing. Anthony grew up in Long Island, New York and attended Hofstra University. He settled into an executive role as Art Director for Funco Promotions and worked with corporate power houses such as Disney, Target, McDonalds, and Coke. The day after getting married in NY, Anthony moved to Florida and entered the magazine Publishing industry with Pageantry magazine in 2006.

Erika Houvouras, Pageantry's Editor, is a Florida native with a background in education and child development. After graduating from Florida State University with a BA in English Literature, she began teaching middle school and high school English in Central Florida. Erika has been a teacher and English department leader for almost 20 years. She became Pageantry magazine's editor with the Summer 2016 edition.