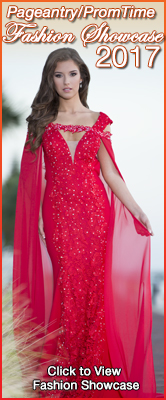 Volume 38, Issue 4 - WINTER 2017

Click Here for contents.

Pageantry Winter 2017

Featuring: Winter is here! This in-depth edition of Pageantry magazine features our cover stories of Miss America, Royal International Miss, MAOTeen, and America's Miss Pageant. Relive the pageantry of the Miss America Pageant from Atlantic City celebrating the 97th anniversary of talen, beauty, and glamour along with all the exclusive coverage and excitement leading up to the final night festivities, including the "Red Carpet" and "Show Us Your Shoes" parade celebrations.

Need more?

Enjoy the colorful and exciting pages of Celebrity Spotlight, Pageantry Personalities, Pageantry Patter and Spirit Award winners. And of course, all the glamour you expect from your leading industry source including our exclusive hair and makeup tutorials, modeling and showbiz tips, fitness, and so much more. The Winter 2017 edition of Pageantry will provide you with all the inspiration and insider secrets you need to succeed. Pageantry... Celebrating the Glamour Lifestyle!

Miss America

MISS AMERICA ORGANIZATION ANNOUNCES
NEW LEADERSHIP TEAM

GRETCHEN CARLSON, MISS AMERICA 1989,
TO ASSUME CHAIRMAN
OF THE MISS AMERICA BOARD OF DIRECTORS


The Miss America Organization Board of Directors announced today the election of Gretchen Carlson, Miss America 1989, as the organization's new Chairman effective immediately.

Also effective immediately, the Board approved the addition of Laura Kaeppeler Fleiss, Miss America 2012, Heather French Henry, Miss America 2000, and Kate Shindle, Miss America 1998 to the Board as Directors.

Most previously serving Directors have resigned from the Board. According to Dan Meyers, the interim Board Chairman, resignations from the Board were timed to ensure the organization had a continuing governance structure. "It has been important to the Directors that incoming leadership be provided with what it needs to drive this American icon in a new direction." said Meyers.

Incoming Chairman Gretchen Carlson thanked the Board of Directors for their personal and financial support to the organization over many years. "Everyone has been stunned by the events of the last several days, and this has not been easy for anyone who loves this program. In the end, we all want a strong, relevant Miss America and we appreciate the existing board taking the steps necessary to quickly begin stabilizing the organization for the future." She added she wanted to personally thank Mr. Meyers for facilitating the transfer of the organization's leadership.

Ms. Carlson further stated that she and the new Board would immediately work with all Miss America stakeholders, including the organization's state executive directors and former state titleholders, to continue an ongoing inclusive and transparent process to identify additional new board members and management. She added that the new Board also looks forward to working with the organization's many sponsors, seeking input while creating a viable, forward-looking Miss America Organization for this and future generations of young women.

Miss USA

MISS NORTH DAKOTA, CARA MUND,
CROWNED MISS AMERICA 2018!


Miss North Dakota, Cara Mund, was crowned Miss America 2018 tonight at the birthplace of the legendary competition in Atlantic City's Boardwalk Hall for its 97th Anniversary broadcast on the ABC Television Network. Returning for his 9th time as host, Chris Harrison was joined by co-host Sage Steele and celebrity judges Maria Menounos, Thomas Rhett, Molly Sims, Jordin Sparks, Tara Lipinski, Miss America 2014 Nina Davuluri and PEOPLE Editor in Chief Jess Cagle.

Mund's acceptance of the highly-coveted crown is just the beginning of a journey that will take her to every corner of the nation and around the world during her year of service as Miss America 2018. She will embark on her national speaking tour about her platform, A Make-A-Wish Passion with Fashion, and act as the official National Goodwill Ambassador for Children's Miracle Network Hospitals. Children's Miracle Network Hospitals, a non-profit organization dedicated to saving and improving the lives of children by raising funds for its 170 member hospitals, is the national platform partner of the Miss America Organization.

Miss USA

Kara McCullough
is Miss USA 2017!


Kára McCullough was born in Naples, Italy, but raised in Virginia Beach, Virginia. As the daughter of a now retired United States Navy Chief Petty Officer, she has traveled and lived in many beautiful places including Sicily, Japan, South Korea and Hawaii. After being immersed in multiple different cultures, McCullough has a penchant for cooking specialty Italian and soul food cuisines. McCullough earned her Bachelor of Science degree in Chemistry with a concentration in Radiochemistry from South Carolina State University. Her major provided her the opportunity to intern at many universities, which paved the way to her current career at the United States Nuclear Regulatory Commission. McCullough also has a personal community outreach program entitled, Science Exploration for Kids (SE4K). SE4K features interactive science activities, and math and science tutoring for children scholars grades 6-11.

Miss Universe

Iris Mittenaere from France
is Miss Universe 2016!


Iris was born in Lille in the Nord Pas de Calais region in northern France.
Iris is in her fifth year of pursuing a degree in Dental Surgery. Besides dental school, she has always been fond of extreme sports, including skydiving, bungee bumping and hang gliding. She also enjoys cooking French food and traveling.

As Miss Universe, she wants to continue her awareness campaign for dental and oral care, taking her campaign all around the world. She also hopes to advocate for access to education and children's rights.

Miss America's Outstanding Teen Pageant

Miss America's Outstanding Teen 2017 is
Nicole Jia of Oklahoma


Miss Oklahoma's Outstanding Teen, Nicole Jia was crowned Miss America's Outstanding Teen 2017 at the Linda Chapin Theater in the Orange County Convention Center in Orlando. Nicole becomes the 12th tilteholder of Forever MAOTeen queens in the pageants 11 year history.

"We are proud of Nicole and the thousands of teens who compete nationwide to serve as positive role models for our nation's youth," said Miss America's Outstanding Teen President Kim Parrish. "Orlando has been the home of our competition for more than a decade, and in the wake of this summer's tragedies, our focus on nurturing success was especially meaningful."

Pageantry & PromTime
2016 Fashion Showcase: Behind the Scenes

Take a peek behind the scenes of the world's largest on-location fashion photo-shoot for Prom, Pageant, Red Carpet and Social Occasion gowns.

Your browser does not support the video tag. Internet Explorer 8 and earlier versions, do not support the video element.

Who's Who in Pageantry

It's Who's Who In Pageantry: Recognizing Outstanding Personalities within the Glamour Lifestyle Industry...
and it's by referral only!

Do you know someone who is deserving of recognition within Who's Who In Pageantry? Titleholders, models, photographers,directors, producers, agents, recognized personalities, and more. If so, send their name, contact information (email address, mailing address phone number) and a brief description (500 words maximum) of why they should be recognized within Who's Who In Pageantry to editor@pageantrymag.com with the subject line: "Who's Who In Pageantry".

Pageantry... Celebrating the Glamour Lifestyle and Recognizing Outstanding Personalities Within the Glamour Lifestyle Industry!

And no... you cannot nominate yourself :)




In Lashes We Trust: There's no need to restrain yourself-it's time to lash out!

They frame the windows to the soul, thus can't be taken for granted. Let us show you the importance of artificial eyelashes and the difference they can make in a girl's beauty repertoire. Our beautiful model Karla already has gorgeous pronounced features, so for her complexion we chose a plum purple smoky eye and nude lips to keep all the focus on her eyes!

Read More about Spring Makeup for 2017

Check out our archives for some of the techniques that will inspire the hot and trendy Makeup of 2017 HERE.




Spring Fitness

Spring into Action: Warmer weather calls for bare arms and legs-are you ready to reveal a better you?

It's amazing how slowly time can pass when you are sitting inside as the snow falls outside. However, the winter blues are about to be a thing of the past, as the sunshine and warmer days of spring burst onto the stage. It's time to put away the coats and hats, and pull out more revealing styles. As the weather warms up, jump-starting a daily workout program now can make the difference between settling for a figure hiding disguise and having the body to wear whatever fashions you favor.

Read More to spring into action and get fit.

Check out our archives for some more tips on how to Get Fit.




Breaking into Showbiz

How It All Began: Learning about the history of theatre and famous acting techniques can help you build your future.

Recently, I had a telephone call from a young lady who wished to enroll her boyfriend in acting classes. She began by saying he seemed to be a natural and that he would act with her, and she was very impressed. She then asked if I would be able to show him how to show emotions. She spoke rapidly for a few minutes, expounding on the craft of acting-most of which was inaccurate. When I was able, I interjected that acting was a craft, just as playing the piano was a craft. I explained that no matter how great a person's instincts and desire to play the piano were, it still took learning the craft to play at a professional level. Thankfully, she understood my analogy.

Read More about Breaking into Showbiz.

Check out our archives for some more tips on how to Break into Showbiz.
w