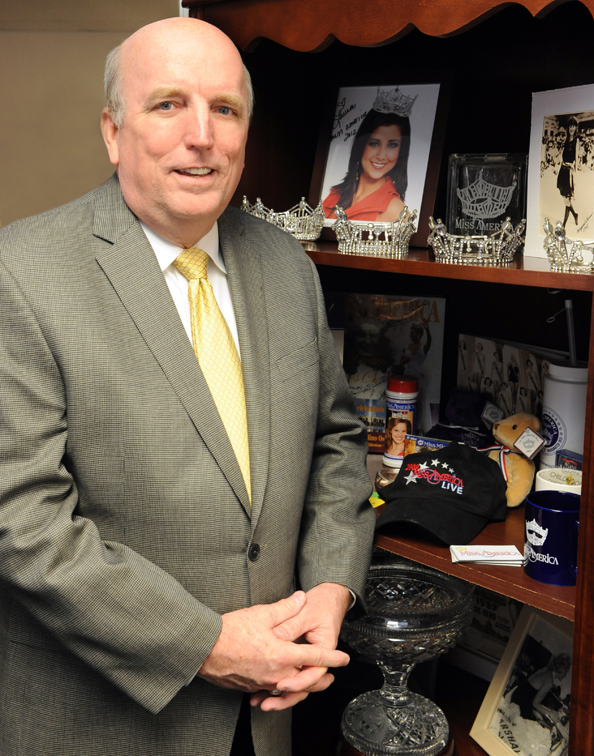 ART MCMASTER
Location: Linwood, New Jersey
MAJOR ACCOMPLISHMENTS
President and CEO of the Miss America Organization.
Comptroller of MAO
Vice President of Finance for MAO
Senior Planner of Saudi Arabian Oil Co.
SPECIAL TRAINING
Eucharistic Minister
PRODUCTION EXPERIENCE
Executive Producer: Miss America Pageant
HOBBIES AND INTERESTS
Golf, Philadelphia Mummer's Parade,
Technology, Traveling.
GOALS AND AMBITIONS
To continue to grow and support the world's largest scholarship program for young women, enabling them to realize their educational dreams.
MAJOR INFLUENCE AND INSPIRATIONS
My father taught me hard work.
COMMUNITY SERVICE
Avid supporter of the Children's Miracle Network hospitals as national platform sponsor, Knights of Columbus.
FAVORITE QUOTES
"No one goes there anymore, it's always crowded." — Yogi Berra.
ACKNOWLEDGEMENTS
I would like to thank all of the Miss America Pageant fans who supported us when we left Atlantic City, helping to keep this wonderful program relevant!