Meet the Pageantry Writers & Staff
All of Pageantry magazine's writers and staff are experts in their respective field of expertise. Through their columns and departments, you will gain valuable exclusive training tips and information about all areas of preparation for any competition, whether it be beauty pageants, modeling or talent conventions, dance competitions, and everything you need as you Celebrate the Glamour Lifestyle.
Breaking into Showbiz
---
Breaking into Showbiz by Adam Hill
Adam Hill began his theatrical career with the renowned APA Repertory Theatre in New York. Adam acted and/or directed in New York, Los Angeles and throughout the country. Adam relocated to Los Angeles where he was Artistic Director of the Actors Alley Theatre Company. In 1980, he opened the successful Adam Hill Actors Studio and Theatre. While in Los Angeles he directed for television and stage. Adam has taught some of the bright stars of the theatre and film world including Heather Locklear, Laura Dern, Brad Garrett and Doug Savant. He successfully developed the Musical Theater degree program at Wilkes University in Pennsylvania. Adam is the author of "Beyond the Moon," an acting manual, and "You Got the Job!", a guide to getting work in the industry.
Beauty
---
Hair & Makeup by Liz Everett
Hair & Makeup by Liz Everett
Liz Everett's second language, from an early age, was glamour. Quickly realizing she had a passion for helping others achieve their beauty goals Liz began working for the Victoria's Beauty Brand. What started as a job soon became the embodiment of Liz's desire to see glamorous women of all ages empowered by their unique beauty perspective.Eventually segueing into both the pageantry and entertainment fields, Liz has continued to develop her flair for curating gorgeous hair & makeup looks. Her keen eye for glamour has helped her land jobs in Los Angeles, Miami, New York City and Las Vegas as well as drawing clients from the U.K., Canada and beyond. In 2017 Liz also captured the "Beauty It's Everywhere" hair and makeup artist of the year award. Liz has become one of the most highly sought after artists in the pageant & glamour lifestyle industry. Through her keen sense of glamour, beauty and style, Liz brings you the very best in hair & makeup styles for stage, runway, red carpet, and every day looks through her exclusive tutorials.
Beyond the Spotlight
---
Beyond the Spotlight by Megan Alexander
Megan Alexander is a national television correspondent for Inside Edition, television's most celebrated and longest-running news magazine show. She also appears as a regular guest on HLN's Showbiz Tonight. She has interviewed countless newsmakers, including Robert Redford, Madonna, and Tim Tebow. She recently covered the DNC and the past two Super Bowls. A former Miss Washington, her husband, Brian, is a state director for the National American Miss pageant system. They live in New York City with their baby boy, Chace. Megan is a member of the Country Music Association. You can find her on twitter: meganalexander1.
Fashion
---
Fashion Forecast by Kaye Davis
Kaye Davis is the fashion director of AmericasMart Atlanta, the largest wholesale marketplace of its kind. The Atlanta Apparel market, held five times a year, showcases more than 8,000 apparel lines, 1,000 temporary booths and 550 permanent showrooms. For more information, visit AmericasMart.com or call 800-ATL-MART.
Fitness
---
Fitness by Sharon Turrentine
Sharon Turrentine obtained her Physical Fitness Specialist Certification on the campus of the Cooper Research Center in Dallas, Texas in 1989. She hosted her own fitness Television Production, Shape UP With Sharon, for nine and a half years on KNOE-TV8, the CBS affiliate in Monroe, Louisiana. She also hosted a children's Fitness program she developed, KIDPOWER, during that time. Sharon is President and CEO of Sharon Turrentine, Inc., a physical fitness company that she formed in 1989, designing personal physical fitness/body shaping programs for women. She has designed personal programs for thousands of women around the world, ranging in age from 16 to 89, including five Miss America title holders. Sharon now holds the title of Honorary Chairman of the Louisiana Governor's Council on Physical Fitness and Sports. Sharon wrote a Physical Fitness Column for Pageantry magazine for seven years, and has been involved with the Miss American Organization since 1974 and served on the Board of the Miss Louisiana Organization for many years. Sharon may be reached via her website: SharonTurrentine.com.
Modeling
---
Modeling by Eve Matheson
Eve Matheson is the author of The Modeling Handbook, a bestseller in the industry. She has been writing about the modeling and acting world for over twenty years. Her new book Model Scoop And Acting Info provides a wealth of information on how to have a happy, successful, safe career and is now available. Eve is a journalist and the mother of a former international model. She has worked as a model, and in radio and television as a writer and presenter.
Personal Improvement
---
BodySculpting by Shannon Dey
Shannon Dey is the Founder & CEO of Bombshell Fitness — a global fitness empire that has transformed tens of thousands of women from over 30 different countries and influenced countless more. A Health and Wellness Expert, Dey helps women worldwide not just get fit, but to also grow strong. Using fitness as the catalyst for total transformation, Dey is devoted to empowering women to become physically, mentally, emotionally and even financially strong. Dey's contributions to fitness are visible all over the world, including her renowned online training programs that specialize in shaping a lean, toned hourglass shape. Dey and her team of expert Coaches have helped countless women, including the 2014 Miss USA and dozens of State Title Holders, sculpt winning Pageant bodies with the Bombshell B-Crowned Program. Dey produces numerous fitness and lifestyle events, including the Ultimate Girls' Weekend BOMiCON, and developed B-Couture Fitness Fashion. At the end of 2017, Dey will be releasing Bombshell Nutrition—smart supplementation formulated specifically to meet a woman's health, training, wellness and beauty needs.
---
Pageantry Staff
CEO: Carl Dunn
Carl Dunn, aka "The Godfather of Pageantry," is the CEO of Pageantry, Talent, and Entertainment Services, Inc., publisher of both Pageantry magazine, featured in the blockbuster film Miss Congeniality, and PromTime magazine. Carl, whose family helped found the pageant and modeling competition industry in 1962, has been a featured industry expert for HBO, Behind the Scenes with Jeannie Mai during the Miss USA Pageant, the E' channel, The New York Times, Newsweek, the BBC, People magazine and Marie Clare. An industry veteran, Carl has produced and emceed countless local, state, and international events in both the pageant and modeling genres. Pageantry, distributed nationally and internationally for over 43 years, is the leading industry voice and publication for the beauty, fashion, and modeling industries, covering such recognizable events as the Miss Universe Organization, the Miss America Organization, the A-List of the pageantry industry, the iPOP! Modeling and Talent Convention, the International Modeling and Talent Association, as well as supporting the major fashion markets of Atlanta, Dallas, and Chicago. Pageantry also promotes the nation's largest competitions for supplying new talent to the entertainment industry through the premier modeling and talent conventions held in Los Angeles, Las Vegas, Miami, and New York City. In 2019, Mr. Dunn was awarded the Tom and Charlotte Ambrose Lifetime Achievement in Media award during the Global Beauty Awards for his unwavering and positive contributions the the Glamour Lifestyle Industry.
PromTime, an annual spring publication, produces the nation's largest on-site photo shoot for social occasion fashions featuring the leading designers of pageant, prom, and evening wear. Together, the print publications and the top rated online extensions of the publication, PageantryMagazine.com, PromTime.info, the Pageantry Online Fashion Boutique, the Pageantry PodCast, and social media sites and fan pages showcase the Glamour Lifestyle industry to a worldwide audience.
In addition to the print magazine available through both newsstand and subscription distributions, Pageantry magazine has been published digitally at PageantryDigital.com, since the summer 2007 edition, one of the first print publications to embrace the digital revolution. For those fans of all things digital, you may listen to Mr. Dunn speak with the most recognized leaders within the glamour lifestyle industry through the Pageantry PodCast, available through the Pageantry website on iHeart Radio, IGTV, YouTube or as a free download from iTunes. With Pageantry's unparalleled distribution, you truly can "Get it All,"… In-Print, Digital, Online, Social, and Multimedia. Pageantry… Celebrating the Glamour Lifestyle.
Office Administrator: Laureen Oglesby
Laureen Oglesby has been the Office Administrator for Pageantry magazine since 1996. A veteran of the Glamour Lifestyle Industry, Laureen has judged numerous local, state, national and international events. She is also the location coordinator for the Pageantry and PromTime Fashion Showcase, the world's largest on-location photo shoot for social occasion fashions including pageant, prom, red carpet and homecoming dresses. In addition to her invaluable services to the industry, Laureen has been a licensed cosmetologist and skin care specialist within the beauty industry.
Creative Director: Angel Anthony Mendez
Angel Anthony Mendez was the Art Director and Webmaster for Pageantry magazine for over twelve years. In addition to the design and layout of the magazine, Anthony's responsibilities included the Pageantry web presence, producing the Pageantry PodCast, casting models for the Fashion Showcase, and judging pageants, models and contestants for various awards and events. Arriving via New York, where he was the Art Director for Funco Promotions and an award winning artist and writer, he developed a loyal fan following through his Graphic Novel work published by Renegade Tribe Publishing. Anthony grew up in Long Island, New York and attended Hofstra University. He settled into an executive role as Art Director for Funco Promotions and worked with corporate power houses such as Disney, Target, McDonalds, and Coke. The day after getting married in NY, Anthony moved to Florida and entered the magazine Publishing industry with Pageantry magazine in 2006.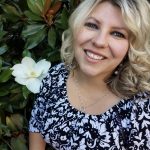 Editor: Nikki Gardiner
Nikki Gardiner, Nikki Gardiner, Pageantry's Editor, is originally from Atlanta, Georgia but has called Florida home for the past 20 years. After graduating from Florida State University with a double major in English Literature and Political Science, she began teaching middle school and high school English in Central Florida. She became Pageantry magazine's editor with the Summer 2019 edition.
Photographer: Vladimir Mayboroda
Vladimir Mayboroda, originally hails from Odessa, Ukraine. Vladimir Mayboroda is the talent behind the lens of the annual Pageantry magazine and PromTime magazine fashion showcase. Vladimir, who played professional soccer (fütbol) in Europe, recently received his U.S. citizenship and we congratulate him and his family for their hard work.