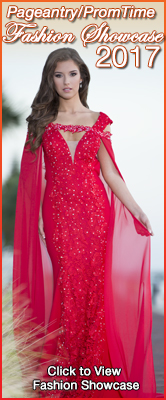 MAKEUP
By Ernie McCraw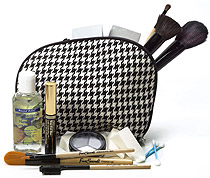 For Better or Worse: Ensure a healthier appearance by divorcing yourself from dated cosmetics and makeup tools.
Has your eyeshadow overstayed its welcome? How soon will your compact cover-up go belly up? Here are a few guidelines that will help put a smiley face on your cosmetic case.
Admit it. Deep down inside your cosmetic case lies a lipstick that you just can't seem to part with. It's not the best color on you and it wasn't especially pricey, but you just can't bring yourself to toss it. Not only will this lead to an unsightly accumulation of some very dated cosmetics, but also may expose you to enough bacteria to pose a serious health risk. Here are a few tips to remember to help keep you safe and your cosmetics beautiful.
Labels: Reading Between the Lines
The first step is finding the right cosmetic for you. This requires reading labels, and some can be a little difficult to decode. For example, hypoallergenic cosmetics are cosmetics that the manufacturer deems less likely to produce allergic reactions. "Hypo" simply put means "less."
There is no federal standard or universal definition that defines the use of this word. Likewise, dermatologist tested, sensitivity tested, allergy tested and nonirritating don't carry a guarantee. All cosmetics have the potential to produce an allergic reaction, because everybody's skin reacts differently to each ingredient; it is always a good idea to test the product on a small patch of skin before you commit it to your daily routine.
Fragrance is a leading irritant in most cosmetics. If you are prone to sensitive skin, let your nose lead you to a milder scented product. Products labeled "fragrance-free" can still contain a small amount of fragrance to mask any unpleasant odor from the ingredients.
Lanolin is a natural extract of sheep wool and has long been used as a moisturizer in soaps and creams. Lanolin is also one of the leading causes of allergic reaction; if your latest moisturizer is giving you grief, flip it over and check for this ingredient. A wide selection of moisturizers and soaps are lanolin-free, and finding a perfect substitution should be easy.
Something Old, Something Goo
Love your lipstick and it will love you back. There are some basic practices that will help keep your cosmetics in top shape.
Almost all cosmetics contain a preservative; however, preservatives degrade over time, and heat or light can accelerate the process. Keep your cosmetics cool and out of direct light to help the preservatives remain effective in fighting off bacteria. Sometimes the product can expire before you purchase it due to improper storage, but products stored under ideal circumstances can remain good long after the expiration date. When in doubt, use your common sense: If a product has a strange odor or the consistency isn't right, get rid of it.
It is recommended that you replace all cosmetics every three years; however, liquid cosmetics should be replaced at least every three to six months simply because, being a more bacteria-friendly environment, liquid cosmetics have a shorter shelf life. Never add water, or worse, saliva to a product that has dried. This will only introduce more bacteria to the mix.
Tool Time Cleaning Tips
Wash 'n' Wear: Using professional brush cleaner and disposables are two ways to cut down on bacteria.
Keep your brushes and sponges neat and clean. Good quality sponges, puffs, and brushes can last quite a while, and should receive a thorough scrubbing at least once a month. You can use a liquid antibacterial hand soap to lather up your sponges. Rinse them and place them on a paper towel until completely dry. Good brushes are an investment and should receive a little bit more attention. Never use hot water on your brushes and be careful not to wet the metal band that holds the bristles together, which can cause your brush to lose bristles. Use cleaners designed specifically for cosmetic brushes. Dip the brush into the cleaner and then let it dry flat on a paper towel. Smoothing the bristles between two fingers will help maintain the brush's shape. Using disposable applicators is another great way to extend the life of your cosmetics by limiting bacteria introduced into the container.
Beauty and your health go hand-in-hand. Being well-informed about makeup will help you look your best.
Ernie McCraw is director of beauty education for Sally Beauty Company, the world's largest distributor of professional beauty products. A licensed cosmetologist for more than 30 years, he is a frequent contributor of beauty advice to newspapers and national fashion and beauty magazines.
PRODUCTS AND PHOTOS PROVIDED BY SALLY BEAUTY COMPANY
Click here to visit Sally Beauty Company's web site...

Read More Makeup Tips
Makeup: how to, step by step, cool makeup, modern makeup application, prom makeup, fashion makeup.
Spring 2013
Some of the best makeup looks for spring will involve combining popular looks from the past, present and even the future.
By Shantell Tavarez
Winter 2012
By accentuating either your lips or your eyes, you can create a simple, lasting look that will blow people away at any occasion.
By Shantell Tavarez
Fall 2012
Your days and nights are both set this fall when you take advantage of the alluring looks of dark, intense colors.
By Yahaira Rosario
Summer 2012
Skin tones can be kept basic this summer by simply sticking to a familiar rosey foundation.
By Yahaira Rosario
Spring 2012
Glitter is this season's key to giving your eye lashes a look that will make everything about you sparkle.
By Yahaira Rosario
Winter 2011
The winter season can seem bleak and colorless, but simple tones and styles can be your eyes' best friends.
By Yahaira Rosario
Fall 2011
Pulling it off
If you think this season's makeup styles won't fit your look, there's only one way to find out—just try it.
By Emily Saunders
Summer 2011
By focusing on your face's more subtle features, you can really add an impact to your eyes this season.
By Summer Posey
Spring 2011
Turn your day makeup into a sophisticated, dramatic night look by following a simple list of helpful tips.
By Myriam Fux
Winter 2010
The right color combinations can give you an enhanced dramatic look to master your formal evening affairs.
By Myriam Fux
Fall 2010
By recognizing your skin's undertone, you can choose the right colors to give your face an electric charge this fall.
By Myriam Fux
Summer 2010
This summer's ideal look is about creating a golden tan palette to display your light makeup style for any occasion.
By Myriam Fux
Spring 2010
Taking advantage of your own unique facial features allows your makeup style to set you apart from everyone else.
By Myriam Fux
Even if your eyes aren't your best feature, choosing a successful makeup style only works if all of your features are in sync.
By Myriam Fux
Winter 2009
Using the right angles, your favorite colors and subtle shading, you can turn your eyes into an artistic canvas to display your fun side.
By Myriam Fux
Fall 2009
By recognizing your skin's undertone, you can choose the right color makeup to give your face an electric charge this fall.
By Myriam Fux
Summer 2009
Pucker up, because beach season is coming and you're about to be kissed by the sun.
By Myriam Fux
Spring 2009
The greatest trick you can perform is making it look like you're not wearing any makeup at all.
By Myriam Fux
Winter 2008
Soft feminine is the style for the new year, and we've got the inside scoop on how you can achieve it easily.
By Christina Kane
Fall 2008
How the right colors can give you the hottest face in this cool season.
By Christina Kane
Summer 2008
You don't have to sacrifice your perfect look just because the summer sun is sizzling.
By Christina Kane
Spring 2008
5+5= A Perfect 10! These 5 foundation steps + 5 skin color choices add up to big improvements.
By Christina Kane
Winter 2007
What's My Style? That is the question.
By Christina Kane
Fall 2007
Get ready for football season and add a clean, crisp look to your cosmetics playbook by using classic accent colors.
By Ernie McCraw
Summer 2007
UV rays are bad for you—bad for your skin, your hair, and even your manicure. Chill out with these simple summer tips.
By Ernie McCraw
Spring 2007
These manicure and pedicure guidelines will turn your prom look from normal to knockout. For added glow, try the home spa treatment, too.
By Ernie McCraw
Winter 2006
Anatomy of Timeless Classics
By Ernie McCraw
Fall 2006
Beauty IS Skin Deep.
By Ernie McCraw
Summer 2006
The balmy season promises a good time to those who know how to avoid a makeup meltdown.
By Ernie McCraw
Spring 2006
Tips for glamourizing and smoothing your look for prom--the biggest night of your life.
By Ernie McCraw
Winter 2005
Just as you wouldn't expect to paint a masterpiece with a box of crayons, you can't achieve cosmetics perfection without the proper tools. This guide can help you make all the right strokes.
By Ernie Mccraw
Fall 2005
Deciphering the scientific terms for makeup ingredients can be the first step toward a more effective skin-care regimen.
By Ernie McCraw
Summer 2005
We're talking glistening, glowing, glossy, glimmery, glamorous, and gorgeous... from the face to the fingernails.
By Ernie McCraw
Spring 2005
To achieve a dazzling makeover for evening, start with your usual polished look, then add some drama.
Winter 2004
Fall 2004
Summer 2004
Spring 2004