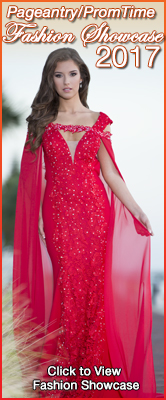 5+5=

A Perfect 10

In the business of assessing your cosmetic assets, careful attention to these five foundation steps plus five skin-color choices adds up to big improvements in your beauty bottom line.

by Christina M. Kayne

A

beautiful makeover starts with the right foundation. Applied properly, foundation can make any complexion look healthy and flawless. The aim is to leave the skin appearing as natural and unmade-up as possible.

The word foundation means exactly that: It is the first layer and step in your makeup routine. Always choose your foundation color to blend with the skin tone of the neck and not the face. If the foundation color isn't right, your whole look may be off. Foundations come in many formulations to suit all skin types. Here's

Step 1: Choosing Your Hue
It is important to choose a foundation similar in color to your own skin. Always choose your foundation color to blend with the skin tone of the neck and not the face. You are looking for a color that literally disappears into the skin. It may take several tries to get the perfect shade, but it is worth the effort. The newest foundation mineral formulations on the market are very forgiving. Because they are naturally mineral-based, the color of the foundation will adjust slightly to the skin tone and generally will appear to be a second skin — providing, of course, that it is the right undertone and level.

Step 2: Identifying Your Color Temperature
You must check and see if your skins undertone is warm or cool. Cool undertones appear to have a slight blue look to them; warm undertones appear to have a slight green look to them. The quickest way to determine which applies to you is to compare the veins on the inside of your wrist to the veins of several other people. Your color temperature will become quite obvious once you observe someone with the opposite undertone.

Step 3: Shopping for Your Formula
To find the perfect foundation for your particular coloring, apply three suitable shades in strips across the cheek and jawbone. You are looking for the one that literally disappears into the skin. If you can't find the perfect color, you may want to blend two colors in your level to get your perfect shade. When you try a new shade, check it in natural light; you should always aim to apply your makeup in daylight for the best color accuracy. When trying a new foundation, always wait 15 minutes before reaching a decision, because the oil on your skin and the air usually darken the shade you have chosen.

Step 4: Considering Skin Health
If you have sensitive skin, look for formulations which do not contain potential irritants such as fragrance, chemical sunscreens, and alpha hydroxyl acids. Mature, dry skins will benefit from rich, creamy foundations that contain emollients to boost the skin's moisture content. Your foundation choice should contain an SPF of at least 15 for daily use, and higher during the summer, because the sun is responsible for 10 percent of premature aging. Products containing antioxidants will also help protect the skin from visible signs of aging, and light-reflecting pigments will give a flattering finish, taking attention away from any dark circles and sallow-looking areas while adding instant luminosity. Oily, problem skins will benefit from oil-free formulations that are enriched with oil absorbers to keep unsightly shine at bay. In hot, humid weather, every skin type will benefit from an oil-free foundation.

Step 5: Applying It Like a Pro
To apply foundation, start from the center of the face, dotting on to the cheeks and forehead and blending outwards, first making sure your fingertips or makeup sponges are spotlessly clean. Gently blot the skin with a tissue to remove any excess product or surface oil. Never drag the skin if you are using your fingertips to apply cosmetics.

Smooth foundation over the lips and eyelids to act as a base for lip and eye products. If you're not very good at blending foundation, try applying it with a makeup sponge. After smoothing, moisten the fingertips and then work over the neckline to remove any signs of haphazard application.

1. Very Light

Cool –

For very light skin with a pink glow. Generally this skin burns easily. Pink has a transparent look to it.

Warm –

For very light skin with a yellow undertones that burns easily. Can have light freckling and/or some redness. The warm undertone in this shade helps neutralize redness and discoloration.

2. Fair

Cool –

For fair skin with pink undertones that burns easily and usually has some redness. Fair cool works well for women with light skin who find Light Warm too yellow.

3. Medium

The most common level of color in women found in the U.S. today. Medium tones can usually be worn as great summer shades for the fair undertones.

Cool –

For medium skin, with pinkish or olive undertones, that tans easily. Medium cool is a great summer shade for Medium Light Neutral women who have a light tan.

Warm –

For medium with golden neutral to yellow undertones with some redness, freckling or uneven skin tone (discoloration). Your skin may burn lightly then tan or may tan without burning.

4. Dark

Cool –

For deeper cocoa skin with pink and peach undertones. This skin tone is rich in pigment, and often women in this category do not wear foundation; for other reasons mentioned, they should.

Warm –

For darker honey skin, with caramel or golden undertones, that tans very easily.

5. Deep

Cool –

For rich espresso skin with deep blue and red undertones.

Warm –

For rich mahogany skin with deep yellow and red undertones.

Christina M. Kane is the founder and chairwoman of the Make-upChannel.com, an online career and education company serving the beauty industry. Ms. Kane led the team of hair and makeup artists who styled the 2008 Pageantry & PromTime Fashion Showcase. She is a qualified makeup artist and aesthetician who holds diplomas from ITEC, London; Cidesco, London; Confederation of Beauty Therapy & Cosmetology, London; Dr. G.M. Collins School of Aestheticians, Paris; Linda Meredith Make-up School, London; and Portobello Beauty Therapy College, Dublin. Ms. Kane is a former booking agent for makeup professionals and owner of one of the largest accredited makeup schools in the United States.

Read More Makeup Tips

Makeup: how to, step by step, cool makeup, modern makeup application, prom makeup, fashion makeup.

Winter 2013

Where There's Smoke, There's Fire

Take your personal glamour to a new level with the "Smoldering Eye" look that can be perfect for your beautiful evening gown or a night on the town.

By Sommer Isdale

Fall 2013

By using a wider range of colors, including orange and gold, this season's makeup styles can make a fast and smooth transition from day to night.

By Shantell Tavarez

Summer 2013

This summer's biggest makeup styles are all about standing out by keeping your colors and accents basic.

By Shantell Tavarez

Spring 2013

Some of the best makeup looks for spring will involve combining popular looks from the past, present and even the future.

By Shantell Tavarez

Winter 2012

By accentuating either your lips or your eyes, you can create a simple, lasting look that will blow people away at any occasion.

By Shantell Tavarez

Fall 2012

Your days and nights are both set this fall when you take advantage of the alluring looks of dark, intense colors.

By Yahaira Rosario

Summer 2012

Skin tones can be kept basic this summer by simply sticking to a familiar rosey foundation.

By Yahaira Rosario

Spring 2012

Glitter is this season's key to giving your eye lashes a look that will make everything about you sparkle.

By Yahaira Rosario

Winter 2011

The winter season can seem bleak and colorless, but simple tones and styles can be your eyes' best friends.

By Yahaira Rosario

Fall 2011

Pulling it off

If you think this season's makeup styles won't fit your look, there's only one way to find out—just try it.

By Emily Saunders

Summer 2011

By focusing on your face's more subtle features, you can really add an impact to your eyes this season.

By Summer Posey

Spring 2011

Turn your day makeup into a sophisticated, dramatic night look by following a simple list of helpful tips.

By Myriam Fux

Winter 2010

The right color combinations can give you an enhanced dramatic look to master your formal evening affairs.

By Myriam Fux

Fall 2010

By recognizing your skin's undertone, you can choose the right colors to give your face an electric charge this fall.

By Myriam Fux

Summer 2010

This summer's ideal look is about creating a golden tan palette to display your light makeup style for any occasion.

By Myriam Fux

Spring 2010

Taking advantage of your own unique facial features allows your makeup style to set you apart from everyone else.

By Myriam Fux

Even if your eyes aren't your best feature, choosing a successful makeup style only works if all of your features are in sync.

By Myriam Fux

Winter 2009

Using the right angles, your favorite colors and subtle shading, you can turn your eyes into an artistic canvas to display your fun side.

By Myriam Fux

Fall 2009

By recognizing your skin's undertone, you can choose the right color makeup to give your face an electric charge this fall.

By Myriam Fux

Summer 2009

Pucker up, because beach season is coming and you're about to be kissed by the sun.

By Myriam Fux

Spring 2009

The greatest trick you can perform is making it look like you're not wearing any makeup at all.

By Myriam Fux

Winter 2008

Soft feminine is the style for the new year, and we've got the inside scoop on how you can achieve it easily.

By Christina Kane

Fall 2008

How the right colors can give you the hottest face in this cool season.

By Christina Kane

Summer 2008

You don't have to sacrifice your perfect look just because the summer sun is sizzling.

By Christina Kane

Spring 2008

5+5= A Perfect 10! These 5 foundation steps + 5 skin color choices add up to big improvements.

By Christina Kane

Winter 2007

What's My Style? That is the question.

By Christina Kane

Fall 2007

Get ready for football season and add a clean, crisp look to your cosmetics playbook by using classic accent colors.

By Ernie McCraw

Summer 2007

UV rays are bad for you—bad for your skin, your hair, and even your manicure. Chill out with these simple summer tips.

By Ernie McCraw

Spring 2007

These manicure and pedicure guidelines will turn your prom look from normal to knockout. For added glow, try the home spa treatment, too.

By Ernie McCraw

Winter 2006

Anatomy of Timeless Classics

By Ernie McCraw

Fall 2006

Beauty IS Skin Deep.

By Ernie McCraw

Summer 2006

The balmy season promises a good time to those who know how to avoid a makeup meltdown.

By Ernie McCraw

Spring 2006

Tips for glamourizing and smoothing your look for prom--the biggest night of your life.

By Ernie McCraw

Winter 2005

Just as you wouldn't expect to paint a masterpiece with a box of crayons, you can't achieve cosmetics perfection without the proper tools. This guide can help you make all the right strokes.

By Ernie Mccraw

Fall 2005

Deciphering the scientific terms for makeup ingredients can be the first step toward a more effective skin-care regimen.

By Ernie McCraw

Summer 2005

We're talking glistening, glowing, glossy, glimmery, glamorous, and gorgeous... from the face to the fingernails.

By Ernie McCraw

Spring 2005

To achieve a dazzling makeover for evening, start with your usual polished look, then add some drama.

Winter 2004

Fall 2004

Summer 2004

Spring 2004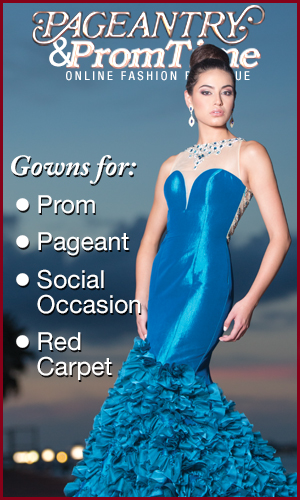 YOU CAN GET IT ALL!
Click and see for yourself!