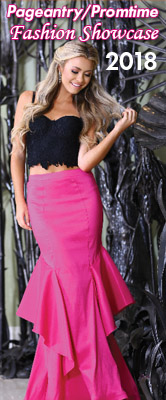 Alcohol and drug use are only going to blur your memories, and could lead to life-taking accidents. SADD's National Student of the Year encourages students to make a leadership decision by celebrating substance-free.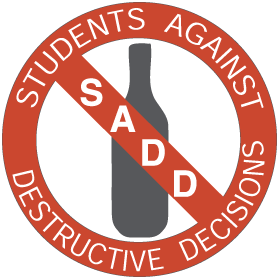 For years, probably like most of you, Pageantry's prom issue has been my favorite. Flipping through the pages, you always find up-to-the-minute dresses, trendy tuxes, hairstyles, makeup ideas, and fitness tips from leading experts throughout the country. Pageant competitors like most (or many) of you have the beauty edge when it comes to applying the techniques used in Pageantry to obtain that perfect look for prom. As you continue to dig deeper through the pages of this magazine, you'll also find articles on maintaining health and developing communication skills and see pictures of titleholders and pageant competitors making a difference in their communities. As a pageant competitor, I have learned that pageantry is about being the best you can be, being a role model, and, most importantly, leadership.
Prom can be one of the most important events in your high school experience — it is a special night to look forward to. There are so many details to consider when planning your prom. Dress, tux, tickets, flowers, earrings, hair and nail appointments, dinner plans, and, of course, a location where everyone will meet for pictures. This is a night that you will never want to forget and every detail will be well thought out. Unfortunately, one thing many of us forget to plan for is the safety of our friends and the safety of ourselves. Many people feel pressure from their friends to drink or do drugs on prom night. It is no secret that drugs and alcohol impair judgment and can seriously hurt you or your friends. Quite simply, underage drinking and drugs are illegal — and the last place you'll want to spend prom night is in an emergency room or lockup center. While making your prom plans, take a minute to think about how you'll avoid getting into an unwanted situation. By having a plan, you will feel more confident and in control if the unexpected arises.
Be sure you have a safe ride home, whether it's from a friend, sibling, parent, or maybe even a rented limo. It's also a good idea to bring along extra money in the event you have to opt for a cab, and don't forget to bring a cell phone to make that unanticipated call in case you end up in a situation that compromises your safety.
Be prepared and be a leader! Making positive decisions is important. In fact, if you educate your friends and help them understand the consequences and dangers of underage drinking, drug use, and driving under the influence, it will be easier for you all to say "No." You will not be alone — there are hundreds of thousands of students nationwide who are choosing to celebrate prom and graduation substance-free.
SADD, Students Against Destructive Decisions, advocates peer-to-peer education and support. Students across the country are demonstrating their leadership and keeping their schools and communities safe.
You have so much to look forward to — envision your future! Prom can be an amazing experience, but there will be an abundance of other life-defining events as well. Don't let anyone use prom night to pressure you into drinking, taking drugs, or doing anything else you don't want to. It's your prom; make the memories yours and enjoy your night the way you want to.
About Our Prom Safety Essay Writer
Jessica Billings, our 2005-06 SADD National Student of the Year Prom Safety essay writer, has another distinction as a role model in her community — she was a semi-finalist in the 2005 Miss Minnesota Teen USA competition.
Jessica's hard work and determination to make her community a better place have earned her many well-deserved awards. In 2001, at age 14, Jessica was given the honor of being the youngest voting Human Rights Commissioner in Minnesota for the City of Bloomington, a position she continues to hold. Through this commission, Jessica founded "Dare to be Different," a program designed to educate youth about diversity.
She is a sibling advocate for the Minnesota Autism Society and a workshop presenter. Jessica has spoken at two legislative forums at the Minnesota State Capitol about autism. She volunteers for PACER, a nonprofit organization designed to enhance the lives of people with disabilities.
She is a 2005 graduate of the Academy of Holy Angels in Richfield, Minnesota, where she co-founded and served as president of her SADD chapter. Last year, Jessica served as an executive committee member of the SADD National Student Leadership Council (SLC). This past June, she began her term as the 2005-06 SADD National Student of the Year, serving to represent the voice of youth across the country, oversee this year's council, and serve on SADD National's Board of Directors.
As you can see from some of her accomplishments, Jessica has a passion to make a difference in the world, especially in the area of educating others around the topic of diversity. This passion and drive stem from her love for her brother, who has autism.
Currently, Jessica is a freshman at Saint Mary's College of Notre Dame and is majoring in political science. She is working towards a law degree, and has the ultimate goal of serving in a career as a human rights attorney.
w