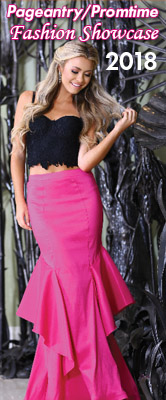 F

all is the season of fresh starts. Healthy glowing hair is easier than ever with these smart new styling tips and fabulous easy looks.

Of course, easy does not mean easing up on hair care. The longer and sleeker look for this fall needs nurturing starting with shampoos and conditioners to strengthen hair. To help maintain proper moisture balance, a good conditioner is vital so your hair does not become too dry. Proper moisture balance also makes hair stronger. Resisting breakage allows for a smoother finish ensuring healthy glowing hair… a must for this fall.

There are three immensely popular styles this season and you can get a better idea of what they look like and what you're aiming for by looking at the celebrities who are already on top of the trend.

NEW LENGTHS

How to get them:

Shorter haircuts and styles are big this season. Geometric shapes and good, clean lines are very hot. They create a look of elegance and simplicity that really complement this season's wardrobes and colors. Textured bobs (shorter than the shoulders, sometimes up to the jawline) are a great new look. The cuts are looser with a more modern feel than the classic bob. A sharp haircut is not good for all hair. If this type of haircut does not suit your hair texture or personality, then don't try it. Too sharp of a haircut or a dead straight look is not the goal. A strong, workable shape that adds definition to your features and falls into place easily is ideal. This look is the easiest to maintain.

GREAT CUTS

How to get them:

This season's layered cuts, ending just above the collarbone with long fringes to frame the face, are the hottest look. Anything longer can drag the face down, especially if you're petite. Beware, however, of too many layers or layers cut too short (especially on curly hair), as there is a danger of the style looking too boxy or too frizzy. Longer hair shapes have more weight; the heaviness keeps the hair straighter and more balanced. Healthy layered cuts look great when styled either curly or straight. A good cut is worth its weight in gold.

SLEEK STYLING

How to get it:

For this season's more polished look, rethink the messy ponytail. Pull everything back. If you leave any little pieces dangling, make sure you blow dry them to create a sleek effect. Try a chic ponytail with a side part instead. It is more sophisticated looking. Secure the ponytail anywhere from the nape of the neck to just below the center of the head. Do not style the ponytail higher or it will look too casual. If you get tired of a ponytail, simply tuck the ponytail under to create a simple elegant chignon for an ultra-chic look.

Christina M. Kane is the founder and Chairwoman of the Make-upChannel.com, an online career and education company serving the beauty industry. Ms. Kane is a qualified makeup artist and aesthetician who holds diplomas from ITEC, London; Cidesco, London; Confederation of Beauty Therapy and Cosmetology, London; Dr. G.M. Collins School of Aestheticians, Paris; Linda Meredith Make-up School, London; and Portobello Beauty Therapy College, Dublin. Ms. Kane is a former booking agent for makeup professionals and owner of one of the largest accredited makeup schools in the United States.
w